gmod ..!!
anyways today I came across and played gmod and i took minutes or hours of doing something fun in that game and i spawned so many npcs in gm_construct.. yikes. but what is gmod? its a pretty cool sandbox game where you can move things and even spawn NPCs which is very cool and awesome. also here is a picture I did in gmod..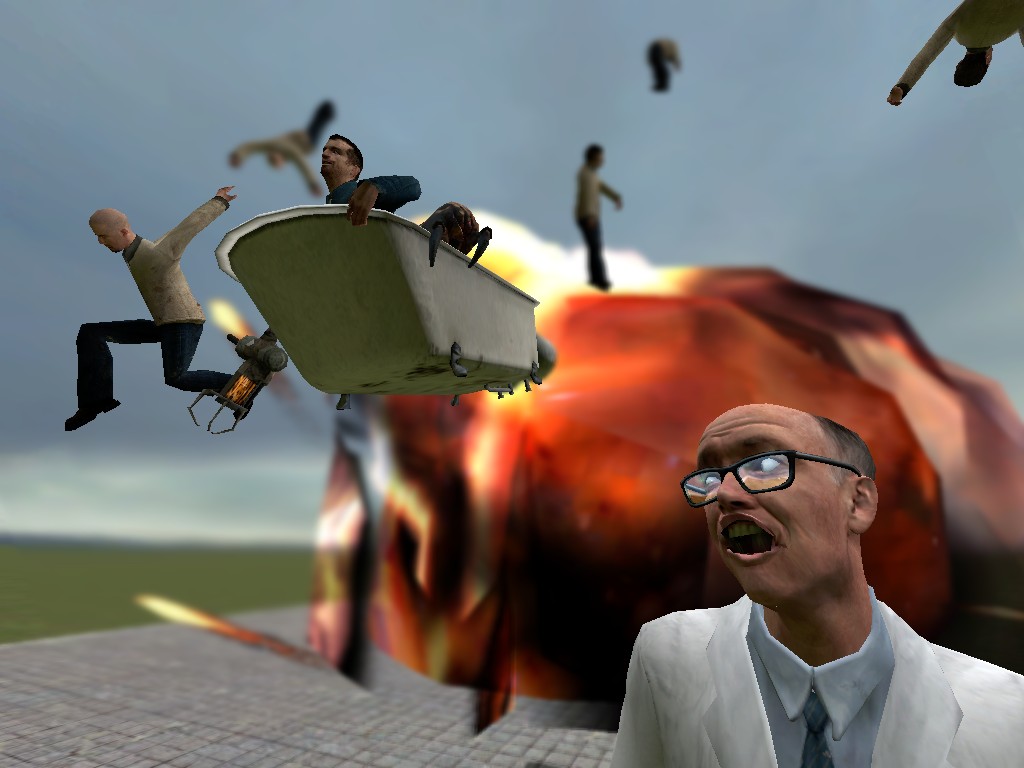 "Mr scientist is Suprised at the man riding the flying Bathtub ... with his pet headcrab ..!! WHAA..??? So xtreme!"
I created this picture in there as I tried to pose these ragdolls and stuuff even the bath tub I tried to do + these ragdolls flying over xtreme explosion and i had fun doing it. also im thinking about making a gmod photography where people can see my gmod photos of me doing something else and I think it would be cool to have that. would you agree?